Recent Programs

Spiritual answers to stress and relationship issues with your host, Roland Trujillo.
Mac users, click here for Itunes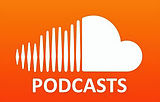 Listener Call in Line: 510-455-8851
Were you touched or moved by something you heard on Roland's radio show? We want to hear about it!
Got a comment, question or opinion? Call anytime! Call and leave your message on the 24/7 voicemail. Roland listens to them all and your message might find its way on the air.
For radio and Internet radio listeners only. You must be 18.

June 25, 2017
Whose Virtual Reality Are You Living In?
Paradise begins as a state of mind. But so does hell on earth. Are you the victim of someone else's virtual reality? Are you living in your own hellish virtual reality? Roland talks about finding your way back to God's beautiful reality.

June 18, 2017
The Solution to Your Relationship Problems
Solving your relationship issues holds the key to solving all your issues. Listen in to find out more.

June 11, 2017
Don't Go Floating Along with the Dreamstream
It's dangerous to get lost in excessive thought and emotion. Find out how to remain calm and objective.

June 4, 2017
Do You Know Your True Self?
Take time to get to know yourself. Henry David Thoreau did. Anne Morrow Lindberg did. Find out who you might have been had you not been messed with.

May 28, 2017
Refinding Your Lost Innocence
Are you ready to find the meaning and purpose of your life? Join Roland for a fascinating and moving conversation about life.

May 21, 2017
Forgive and You Will Be Forgiven
Forgiveness is one of the great lessons we must learn. Many do not. Yet in forgiveness is a key to the secret of life.

May 14, 2017
"Though I Speak with the Tongue of Men and Angels"
A lecture about love.

May 7, 2017
Advanced Concepts in Relationship Repair
Join Roland for one of his in depth discussions about marriage and relationships, with practical advice you may never have heard before.

April 30, 2017
The Oppressor Within
Roland talks about how to break free from rejection, comparison and other forms of oppression.

April 23, 2017
Put the Love Back in Your Life
This is Part 3 of Roland's series on becoming unblocked, forgiving, and loving again.

April 16, 2017
Putting the Magic Back in Your Relationship, Part 2
Why you shouldn't try to change your man. The problem with meddling.

April 9, 2017
Put the Magic Back in Your Relationships
Are pride, resentment and judgment blocking you from love and its splendors? Join Roland for a fascinating discussion about how to become free to love again.

April 2, 2017
Questioning, Seeking, Yearning, and Salvation
Your attitude holds the key to your destiny. Eternity hangs in the balance. Join Roland for a fascinating look into eternal life.

March 26, 2017
Restoring Joy and Adventure to Your Life
Roland talks about overcoming blocks to discovery, happiness and fulfilling relationships.

March 19, 2017
Where to Find Peace of Mind, Love and True Purpose
Roland reveals the secret of where to look for and find the joy and peace of mind you have been searching for.

March 12, 2017
The Secret Magic of Christian Meditation
Brian asks about meditation. Roland talks about practicing the Presence and the secret way to finding the peace of God.

March 5, 2017
Caller Questions About Religion
A caller asks about the Old Testament verses that say God will walk among us. Brian asks how we know the Bible is true.

February 26, 2017
How Enlightenment Can Help You Forgive
Join Roland for an informative talk about forgiveness and restoration.

February 19, 2017
Are Unhappy Memories and Negative Emotions Ruining Your Peace of Mind?
Roland talks about forgiveness and finding the peace of God.

February 12, 2017
How to "Let Go and Let God"
A caller asks how to stay in God's will. Roland talks about the three main causes of failure.

February 5, 2017
Get Answers to Spiritual Questions
Where to look for answers. Find the magic in the moment. Roland reads from the Epistle to the Hebrews. Find out what Jesus had to say about inspiration.

January 29, 2017
How to Have Your Cake and Eat It Too--God's Way
Roland answers callers' questions about how to get back on track and how to have faith.

January 22, 2017
"Judge Not, Lest You Be Judged"
Roland talks about sowing love instead of hate by not resenting others and by not laying burdens on them.

January 15, 2017
The Christian Walk - Starting, Stumbling and Reaching the Finish Line
Joseph has a question about getting back on track. A caller asks about meditation. Roland talks about the Presence of God.

January 8, 2017
Ask a Pastor Live
Roland talks about why we should not set goals. A caller comments on the Bible. Ashley has family issues. Brian asks about meditation.

January 1, 2017
Becoming the Real You
Roland discusses our lost identity. A caller asks how God can walk among us. Sharon doesn't believe what she reads in the Bible. Brian wonders about meditation. Ashley needs prayer.

December 25, 2016
Freedom Begins as a State of Mind
Roland talks about freedom and reads a quote from Steven Jobs. A caller asks if God is lonely.

December 18, 2016
Questions and Answers About God's Will
Caleb has a question about staying in God's will. Janna wants to know how to hear God's word. Brian asks about meditation.

December 11, 2016
Coping with Hard Times
A listener asks how God can walk among His people. A listener is behind on some bills and needs prayer. Ashley asks for prayer for herself and her family.

December 4, 2016
Freedom begins as a State of Mind
There is a carefree and joyous state of being. To find it, there are a few things you need to do: first you must learn to relate properly to conscience and reality.

November 27, 2016
Stepping into a Bright Future
Roland discusses the two things you have to do to take the first step.

November 20, 2016
How God Can Accentuate the Positive and Eliminate the Negative
A listener says she has to cope with negativity in her family and asks for prayer. Roland talks about putting true positivity back in your life.

November 13, 2016
How to Think Like Einstein
How did Albert Einstein make his discoveries? Could you make equally wonderful discoveries? Maybe so, if you learn to trust your intuition.

November 6, 2016
Shedding Shackles, Moving Forward
Roland stops by to talk about how to shed the shackles of the past and move forward to a life of joy and true purpose.

October 30, 2016
Find True Love by Forgiving
These are not mere words. Love and fulfillment can become a reality in your life. But forgiving others is required. Find out more.

October 23, 2016
Two Kinds of Life
The selfish life and the spiritual life beckon. Which will you choose?

October 16, 2016
Addiction - A Spiritual Perspective
Roland takes a look at addiction, denial, and the trauma of hate. Learn to forgive, and your problems will be on the mend.

October 9, 2016
Quietude in the Presence of God
Roland reads and interprets a beautiful passage from the writing of Madame Jeanne Guyon.

October 2, 2016
Lessons from 26 Years on the Radio
Valuable insights from 26 years of radio.

September 25, 2016
Internet Christian Radio
A listener wants to know if he should go to church.

September 18, 2016
The Cause of All Human Problems
Discover the metaphysical basis of all your issues. The way back to wholeness is within your reach. All it takes is a change of heart.

September 11, 2016
Questions from Listeners
Sharon says she does not believe what she reads in the Bible. Anonymous says he hates himself.

September 4, 2016
How to Find Your True Path in Life, One Step at a Time
Timeless lessons in living. Life is supposed to be simple. Find out more.

August 28, 2016
Distracted? Lost in Worry? Here's Help.
Roland talks about awareness and its benefits, including the little known spiritual benefit. Listen in and learn the secret to an enlightened consciousness.

August 21, 2016
Restoring a Care-Free State of Mind
Freedom from worries and issues really is possible. We have fallen from it and must find our way back.

August 14, 2016
How to Tell a Good Idea from a Bad One
Following a wrong idea can ruin your life. Discover how to discern truth and avoid error. The Best of Roland--originally aired July 24, 2016.

August 7, 2016
Leave Behind the Unhappy Past and Start Anew
Understanding the role of unforgiveness in unhappy memories and childhood traumas, and discovering liberation through forgiveness. The Best of Roland--originally aired July 17, 2016.

July 31, 2016
Starting Over Again
What is required to begin your total spiritual makeover. The Best of Roland--originally aired July 10, 2016.

July 24, 2016
How to Tell a Good Idea from a Bad One
Following a wrong idea can ruin your life. Discover how to discern truth and avoid error.

July 17, 2016
Leave Behind the Unhappy Past and Start Anew
Understanding the role of unforgiveness in unhappy memories and childhood traumas, and discovering liberation through forgiveness.

July 10, 2016
Starting Over Again
What is required to begin your total spiritual makeover.

July 3, 2016
To Have Not Forgotten Means You Have Not Yet Forgiven
Roland discusses forgiving and being forgiven.

June 26, 2016
The Eternal Now
Are you lost between your two ears? Why you should live in reality instead of in your imagination.

June 19, 2016
Start Living with Confidence
How to find confidence and renewed hope with the help of a complementary meditation. This is a Best of Roland originally aired April 17, 2016.

June 12, 2016
How to Raise Your Consciousness
Become aware and let go of negative thoughts and emotions. If your life is a nightmare, maybe all you need to do is wake up. Join Roland for this fascinating talk.

June 5, 2016
Why It Is Hard for People Today to Experience Revival and Salvation
Roland talks about hypnosis and the psychology of sin.

May 29, 2016
Do You Give In to Pressure?
Why we are susceptible to pressure. How to recover your true destiny and become impervious to the stress of pressure.

May 22, 2016
Listener Call In Line
Jack has a question about God's mercy. Jeremy calls in with a question about not knowing what to do with his life and finding friends.

May 15, 2016
If God is Good, Why is There Suffering in the World?
A listener asks about suffering and evil in the world.

May 8, 2016
How Do We Know There is a God?
Brian from San Francisco calls with a question about God.

May 1, 2016
A Joyous Life of Adventure in God's Light
A caller asks about meditation. Pastor Roland talks about the benefits of the meditative life.

April 24, 2016
Learn to Speak Up for Yourself
A caller asks about a workplace injustice. Roland discusses how resentment prevents us from handling simple situations easily. Roland continues with the topic of speaking up in the second half of the program.

April 17, 2016
A Joyous Life of Adventure in God's Light
A caller asks about meditation. Pastor Roland talks about the benefits of the meditative life.

April 10, 2016
Live the Good Life
A special program devoted to finding and living the good life.

April 3, 2016
"Why Do I Stress Over Everything?"
Pastor Roland talks about the basics of stress management and introduces his special meditation for stress. The Best of Roland--originally aired July 12, 2015.

March 27, 2016
A Force Called Love
How to overcome selfishness. Why love conquers all.

March 20, 2016
"What Profit It a Man If He Gains the Whole World but Loses His Soul?"
These words are Christ's. Pastor Roland explains them in terms of 2016. This is a sermon you won't want to miss.

March 13, 2016
Love, Understanding, Meditation and Salvation
The language of the body. Rivers of living waters. Deliver us from evil. These topics and more are discussed in this life transforming message.

March 6, 2016
Don't Let Anger and Upset Ruin Your Health and Your Relationships
Find out three things you can do right now to calm down and get a grip. Learn the secret to emotional control.

February 28, 2016
Got Issues? Find Out Why
Listen to discover what emotion is and why it is blocking you from success. Find out what causes rebellion. How unawareness can ruin your relationships. Listen to find out how to get the free meditation for stress. This is a Best of Roland program originally aired February 7, 2016.

February 21, 2016
Indwelling Sin: The Mastermind of Tragedy
Pastor Roland discusses the reality of indwelling evil.

February 14, 2016
Salvation from Subtle Deeply Rooted Sins
Pastor Roland discusses wrong beliefs, the sin of hate, and how God's light and love can set you free from them.

February 7, 2016
Learning to Believe God
Belief joins you to God, even as doubting God separates you from Him. Basic lessons in spiritual living by Pastor Roland.

January 31, 2016
Are You Majoring in the Minors?
Don't let distractions and trivia prevent you from finding the meaning of life.

January 24, 2016
Two Beautiful Stories about Love
Are Love and Understanding Missing from Your Life? You've looked for love in the world. Could it be that God's love is what you are searching for?

January 17, 2016
Regain Control of Your Life
People get to you by impressing you or upsetting you. Then you find yourself involved through love or hate. Learn the art of staying centered and not getting pulled into error and negativity. Regain control of your life.

January 10, 2016
Are You Getting Better or Getting Worse?
Christ said: "Be perfect, even as your Heavenly Father is perfect." Is this possible? Yes, says Pastor Roland, as he discusses the process of perfecting.

January 3, 2016
A Life Worth Living
A life without God is like a plant without the sun. Join author and pastor Roland Trujillo for a classic message about repentance and finding a life of purpose.

More recent programs