Recent Programs

Spiritual answers to stress and relationship issues with your host, Roland Trujillo.
Listener Call in Line: 510-455-8851
Were you touched or moved by something you heard on Roland's radio show? We want to hear about it!
Got a comment, question or opinion?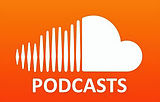 Call anytime! Call and leave your message on the 24/7 voicemail. Roland listens to them all and your message might find its way on the air.
For radio and Internet radio listeners only. You must be 18.
Are You A Free Spirit?
If you have a devil-may-care attitude, you can survive pressure, says Roland. Pressure takes many forms, including when others criticize or emotionalize you.
Spiritual Stress
We live in a time of stress, and our challenge is dealing with it properly. Roland discusses how to survive spiritual wickedness.
The Basis of Stress
Many of us have trouble with resenting others. Resentment is the mechanism of separation from God's Light. Roland discusses how God's Light tells you when you're wrong.
The Truth Shall Set You Free
We live in stressful times. When you're in the presence of someone that hates you, calm centeredness is essential to overcome the pressure.
The Dark Side
All around, people try to violate your freedom by forcing or seducing you. Roland tells how to survive negative forces.
Spiritual Light
If you see a pattern of light when you close your eyes, you may be seeing spiritual light. Join Roland as he discusses the importance of intuition.
Dwelling in the Shadow of the Almighty
Be careful not to be absorbed by intense distractions. With the Lord, you can maintain awareness and keep your center of dignity.
Response to Seduction
The forbidden food changed Adam. The shock of realizing he disobeyed God came with the fall. Roland discusses how you should respond to seduction.
Joy and Spontaneity
Happiness comes in the oddest moments, often at unexpected times. Roland discusses how God will help you find joy when you come into His Light.
Conquering Stress
The greatest stress expert was Jesus. He overcame stresses by not hating, and you can too.
The Eureka Moment
How did you become apart from God? Roland discusses how you became part of a sensuous life and how to recover from it.
Emotion Is Stress
Stress compromises your immune system and keeps you from remaining centered. Roland discusses how not to be externally motivated, but respond to the Creator.
Your Lost Identity
You are born in God's image, but that image fades away when you want to be God. Others are good at catering to this ambitious nature, but you must become as a child.
Be An Observer
We were meant to go through life with a carefree spirit. Learn how to regain your childlike innocence and you will be closer to God.
Finding Rest in God
How do you find rest in God? Jesus said, "My burden is light." Finding peace for your soul involves getting in touch with intuition.
Worries, Doubts, and Fears
When a little child, you faced every day as an adventure. Now you are probably wrapped up in planning and worries. Roland tells how to regain joy by moving according to what you know is right.
The Spontaneous Life
Goals can lead to demise. We inherit a fallen nature from Adam, subject to lies and ambition. Christ makes possible living in the moment according to what you know is right.
Knowing As A Child
God gives us inner knowing. He created freedom and choice, making it possible for us to stray. Roland tells how if we err we can return to what is right.
Floating Through Life
We need to follow through all the way to the end with what is right. Roland tells how when you do so, you will bear good fruit, in spite of the cares of the world. The Best of Roland--originally aired May 16, 2021.
Floating Through Life
We need to follow through all the way to the end with what is right. Roland tells how when you do so, you will bear good fruit, in spite of the cares of the world.
Resentment Locks You In
You shouldn't be locked into things you hate. Roland tells how resentment blocks the true you. Be in a meditative state and you'll survive the temptations of others.
Inner Testimony
How do you know that what the Bible says is true? There's an internal testimony. Einstein knew that gravity would bend light, and no one could persuade him otherwise. You should be that way in knowing the Truth.

April 25, 2021
Resentment Affects You
If you resent someone, it affects your entire being. Avoid looking at someone with the judgments of yesterday. God's right way involves looking forward the future with a fresh perspective.

April 18, 2021
Created in God's Image
A listener asks about staying with the plan God wants him to live. Roland gives three important steps to living a life approved by God.

April 11, 2021
Resent Not the Remark
We absorb the image of other people. This can happen when you hate your parents or when you worship entertainment and sports stars. Roland tells how to remain true to yourself.

April 4, 2021
The Prideful Nature
We inherit our fallen nature. If you see yourself doing something wrong, instead of making an excuse or trying to justify it, just see it and see that it's wrong. In this way you come closer to God's Light.

March 28, 2021
A Life Without Resentment
Have you been around someone who waits until you make a mistake and then attacks you? How do you overcome subtle teases and false accusations? Roland tells how to remain safe through not reacting.

March 21, 2021
Avoiding Depression
When you're in a state of sin, you are subject to everything but God. Instead of being a slave to people and ideas, become connected to your source.

March 14, 2021
The Teachings of Christ
The Bible gives us clues to the teachings of Christ and is there to awaken you. How do you know what's in the Bible is true? There's an internal testimony.

March 7, 2021
The Dangers of Goal-Setting
Goals are everywhere lauded, but they can also lead to demise. We inherit a fallen nature from Adam, subject to lies and ambition. Christ makes possible living according to what you know is right.

February 28, 2021
More Faith, Less Upset
We all have a little bit of pride, a reluctance to admit that we're wrong. If deep down in your heart you love God, he'll find a way to overcome pride.

February 21, 2021
Remain Centered
Roland discusses the value of keeping pressure on the outside. Many people in prison wanted to be their own person, but didn't know how while facing difficult situations. Instead of rebelling, do what you know is right in your heart.

February 14, 2021
Inner Testimony
Roland reads from Experiencing God Through Prayer by Madame Jeanne Guyon. Where does your motivation come from? You can be rightly guided by turning your heart towards God, not towards the world.

February 7, 2021
Question the Fallen Life
A caller asks about living the life God wants him to live. The human race, beginning with Adam, is a fallen race. Roland tells how you can be remade in the likeness of God.

January 31, 2021
How Evil Gets Inside
A caller asks about healing on the Sabbath. Some people love the Truth and some do not, and you may marvel at the evil you encounter in others. Your number one line of defense is: don't hate them.

January 24, 2021
Creating Freedom
Can Paradise be restored? It can, if you return to the Creator. Freedom, choice, and love can be yours when you refind inner knowing.

January 17, 2021
Dealing With Injustice
A caller asks about how to handle anger. Anger is caused by injustice, which can take subtle forms such as rushing, confusion, or meanness. Learn with Roland how to deal with these calmly.

January 10, 2021
A Simple Key
Christ picked simple men, not studied, to carry forth the Gospel. Roland tells how you can be simple and carefree as the Holy Spirit guides you.

January 3, 2021
Bonded to Faith
Roland reads from his soon-to-be-released book, It's Sunny and Warm in the Kingdom of God. When you were a little child, you had a strong sense of conscience. You must refind this link to your Creator.

More recent programs